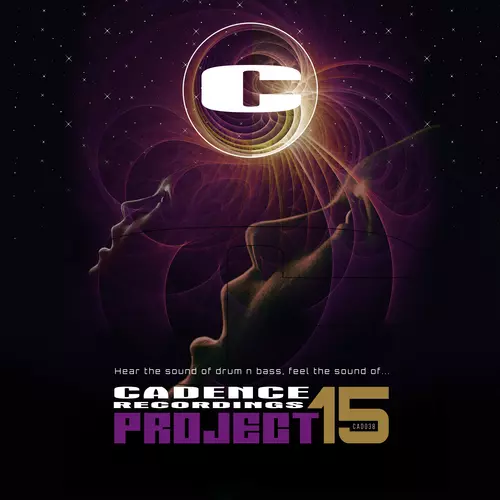 Project 15
Available Formats
Tracks
Price
Buy
Download Album (

MP3

)
15 tracks

£

6.99

Download Album (

MP3

)
15 tracks

£

9.99

Download Album (

WAV

)
15 tracks

£

9.99

Download Album (

MP3

)
15 tracks

£

9.99

Download Album (

MP3

)
15 tracks

£

9.99

Download Album (

WAV

)
15 tracks

£

9.99

Download Album (

MP3

)
15 tracks

£

6.99

Download Album (

MP3

)
15 tracks

£

9.99

Download Album (

WAV

)
15 tracks

£

9.99

Download Album (

MP3

)
15 tracks

£

9.99

Download Album (

MP3

)
15 tracks

£

9.99

Download Album (

WAV

)
15 tracks

£

9.99

Download individual tracks
From £0.99
Description
Various Artists - Project 15
Project 15 is a concept born several years ago around the time of our 15th birthday. Several years on and the idea has come together to showcase 15 individual Recordings from artists close to the label be it past present or future.

The compilation showcases the labels tastes and highlights some diversity from Sanderson Dears deep dubby take and autonomic sounds through to deep emotive classic Cadence soundscapes from the like of Aural Imbalance, Entama, Jcb , Tidal , Okee , Eschaton, Static , Deep Stealth. Bass' Flo & Ziyal and Kian & Ludvig to the punchy atmospheric offerings from intersolar and Orange n Blue to the more artcore golden era inspired jungle offering from Rainforest and the wild card from long time friend Subversive with his moody alternative take on dnb from his current viewpoint.

Some things are worth the wait...we hope you enjoy this release.

Reviews
Summer is upon us and so is the Project 15 compilation on Cadence Recordings bringing together a great talent pool from the label roster. Each track from the 15 included is named after the album.
We begin with the soothing gentle sounds of Aural Imbalance easing us in with ambient almost house music like chords set to stripped back beats. Rainforest blends far eastern sounds with rising looped sweeps and oldskool jungle aesthetics.
Entama offers a blissful intro leading into hybrid Liquid/TechStep style beats and synths. Bass Flo & Ziyal make another glorious return to Cadence with more of their trademark dream like melodic broken beats. Static delve into into the realm of timeless intelligent jungle taking their cue from the golden are of labels like Logical Progression and artists like PFM. Deep Stealth throw some heavier beats into the mix and equally deep atmosphere.
Orange N Blue continue with the tougher progression of sound on Project 15 with a similarly tough and timeless voyage into the deeper shades of the jungle sound. Intersolar picks up the tempo and for a soulful injection of up tempo positivity. Eschaton also go for a amen break roller sounding like the eye of the storm fusing dreamy progressive synths with bouncing stabbing breakbeats.
Tidal rolls in with warm amens and feel good vibes a la Rowpieces, PennyGiles et al. Sanderson Dear showcases a new emerging style of tribal style beats merging them with the chilled Cadence style for a track with real elegance. JCB & Okee both contribute with classic liquid rollers in tribute to the 90's and the outro comes courtesy of Subverse whose track is by far the darkest with moody pads and techno influences.
Project 15 is the perfect summertime exhibition of the Cadence Recordings sound. A sound in a league of it's own and featuring incredibly talented music makers.
Tracklisting
Download Album (CAD038)
Download Album (CAD038)