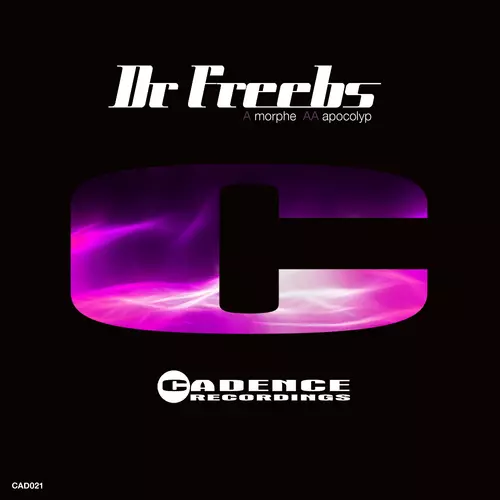 Morphe
Available Formats
Tracks
Price
Buy
Download EP (

WAV

)
2 tracks

£

1.98

Download EP (

MP3

)
2 tracks

£

1.98

Download individual tracks
From £0.99
Description
Dr Freebs - Morphe
Dr Freebs is back with this his 3rd release on Cadence, this is a high quality excursion through Drum n bass.

Morphe as the name suggests, fuses loads of different influences to such great effect. Starting with lazy smoke fuelled soundscspes & organic down tempo breaks & melodies... after a few mins gradually roll into an infamous Freebs drum n bass roller! Then the breakdown takes on a new direction with an epic Asian female vocal & effective keys..when the beats return it's an uplifting free partyesqe sound with a bobbing baseline that finally takes another twist into musical saxophone led territory with spoken word talking of creativity! Job done! Check it for yourself.

Apocolyp
Straight in with tight breaks & ethereal pads...lush strings & keys work in the perfect way that nothing is overstated & everything gels together perfectly with the right space....stick the cans on drift away or crank it up & step? the choice is yours..either way Apocolyp will satisfy your needs!!