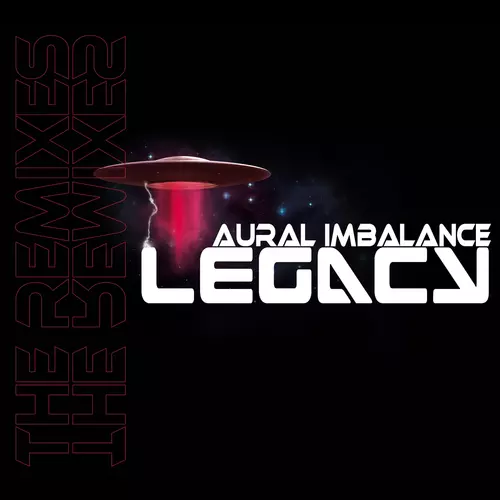 Legacy the Remixes
Available Formats
Tracks
Price
Buy
CD Double Album
22 tracks

£

9.99

Download Double Album (

WAV

)
22 tracks

£

9.00

Download Double Album (

MP3

)
22 tracks

£

7.00

Download individual tracks
From £0.99
Description
Aural Imbalance - Legacy the Remixes
Last year saw the release of the long awaited debut album "Legacy" from Aural Imbalance on Cadence Recordings. The album was hailed a classic by many & reflected the astral drum n bass sound that he first became know for, "Legacy" is a deep & emotive, spaced out drum n bass excursion. 
Simon (AI) is also well know for his more house & deep tech progressive productions & is always working on projects & collaborations with various artists & producers from around the globe. 

Legacy the remixes as a concept offers up the tracks featured on the album to some re- interpretations from a selection of hand picked artists that Simon (AI) is working with & inspired by on a musical level. 
This album blurs the boundaries of musical genres & hopes to inspire the listener to a new way of listening. "Legacy" the remixes is a 22 track album available as double CD (with extra exclusive content) or digital download. 

Legacy the remixes offers up a varied selection of styles but with the famous spaced out vibe inherent throughout covering drum n bass downtempo & 4/4. As an album project this release aims to showcase a new wave of artists who represent the deeper shades of electronic dance music.
 

Tracklisting
CD Double Album (MIS001CD)
Icefields of Proxima (Donald Wilborn's Slow Motion)

Recall (Savvas Remix)

Microcosm (JCB Remix)

Into Space (Into Berry space mix feat. Alek Petrovic & Lima Vasic)

Artefact (Tomi Chair Remix)

Legacy (Tidal Re-Wire)

Room 2 Breathe (The Outerworld Remix)

Artefact (Pat Foosheen Vinyl Edit)

Legacy (Aural Imbalance Deep Trip Rework)

Fibre Optic (Simos Tagias Remix)

Into the Light (Sanderson's Cosmic Remix)

Into the Light (Float Remix)

Fibre Optic (Groofeo Remix)

Recall (Eschaton Re-Call feat. Nennah)

Microcosm (audapta's particle retake)

Icefields of Proxima (PHD & Furney Remix)

Room 2 Breathe (Steve McGrath's Southcoast Remix)

Icefields of Proxima (Jean Claude's Gravity Remix)

Icefields of Proxima (Rainforest Rewire)

Room 2 Breathe (Dr Freebs House Remix)

Into the Light (Okee Remix)

Into Space (Orange & Blue Remix)
Download Double Album (MIS001)