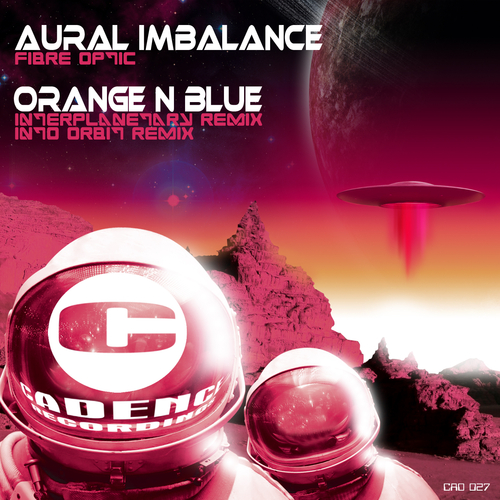 Fibre Optic
Available Formats
Tracks
Price
Buy
Download EP (

WAV

)
3 tracks

£

2.97

Download EP (

MP3

)
3 tracks

£

2.47

Download individual tracks
From £0.99
Description
Aural Imbalance - Fibre Optic
For those partial to timeless Drum n Bass of epic proportions Simon Huxtable (Aural Imbalance) is no doubt a name you've heard of before. Aural imbalance has released loads of music on various labels such as Good Looking's,  Ascendant Grooves, Blames 720 imprint, LA based  Phat Phunk, True intent, Advection Music to name but a few. Having made a name for himself across many genres for his epic atmospheric signature sound Simon has also been included on Several of Nick Warren's infamous Global Underground mixes. 
Most recently though Simon returns to his routes where his astral drum n bass journey began in the late 90's early noughties on Cadence Recordings.  
Fibre Optic is the 1st EP taken from the Brand new Aural Imbalance Legacy Album & receives special remix duties from fellow Cadence stalwart Orange & Blue. 

1: Fibre Optic is a sublime outing into a new world of ambient sparkling mellow vibes creating a lush soundscape of atmospherics before a tight rolling break introduces the rhythm to carry you along nicely into dream land. Aural Imbalance demonstrates groove space & melody to great effect..Proving good music doesn't need to be in a hurry to prove itself. 

The Legacy Album was released

2: Fibre Optic(Orange & blue Interplanetary Remix)
Simon Day aka Orange & Blue takes hold of this tune & shakes it up carrying from mellow territory to equal dance floor proportions dropping a nice amen retake whilst remaining ambient & drifting...Orange & Blue is renowned also for his tight rolling breaks & crisp production.

3: Fibre Optic Orange & Blue Into Orbit Remix 
This is more mellow remix from Orange & Blue who makes great use of the original nuances & sonics adding a crisp rolling break to great effect...definitely  music suited to late night Sc Fi viewing  and deep space dance floors.